Network Problems ::
December 30, 2011 at 6:14 am EDT
---
My room is at the furthest point possible from our router at home.  Yes, it is at the three-dimensional opposite point if that makes any sense.  Up until recently, that meant terrible terrible wifi.  I spent quite a bit on trying to find a good solution, always browsing the latest wireless technologies, and contemplating purchasing one of those 100+ ft ethernet cables and sending a cord across the entire home.  Of course, at college I don't have any issues like this, so when I came home for winter break, I was determined to fix the problem.  The solution I picked was one I hadn't actually heard of before: powerline networking.  2 days ago, I went out and bought two of these "powerline adapters", and so far, the system works marvelously.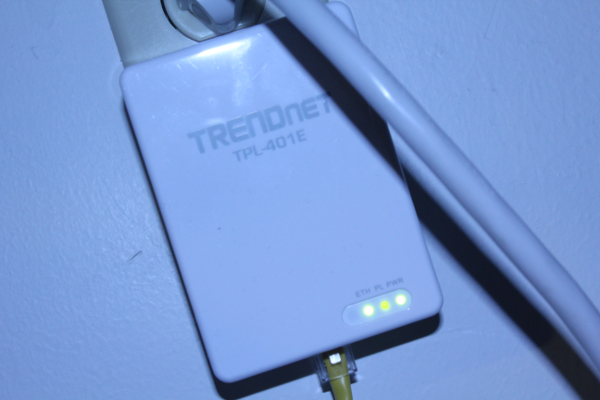 Tinker With ::
Total Cost: $139.98
Tinkered ::
These powerline adapters are really easy to use.  Installation is as simple as plugging in one adapter into the wall and a router or modem, and plugging in the other adapter into another wall and your computer.  No additional wiring needed: it uses the wiring that already powers your house.  I went with the 500 mbps model and am very impressed!  A little warning though: there are a few competing standards for this technology and they are incompatible with each other, so be weary of the system that you use when purchasing additional modules.